Best Places To Camp For May 2-4
Posted by Cavelle Jestican on Thursday, May 6, 2021 at 2:06 PM
By Cavelle Jestican / May 6, 2021
Comment
Best Places to Camp for May 24th
"It's the 24th of May and we likes to get away Up in the woods or going out the bay" A holiday known to all Newfoundlanders is the 24th of May, or what we like to call "May 2-4" but the proper holiday name would be victoria day. For May 24th weekend Newfoundlanders usually like to enjoy this weekend camping in the great outdoors, surrounding a fire pit, and drinking a few cold ones. If you are looking to try a new campground to spend this holiday or any other day, view our list of best places to go camping in Newfoundland below! Share with us your favorite location to camp here as well if you don't mind sharing your secret spot.
Pippy Park Campground
If you're a townie who would rather stay pretty close to town but still would like to have that camping feeling, give Pippy Park Campground a try! Pippy Park offers 217 sites: full, semi, and unserviced on private treed lots; additional full-service sites are pull-thru and are located in an open meadow setting. This is a great location for the entire family as there are multiple activities to try while camping such as Golf courses, Fluvarium, and the Mun botanical garden. Pippy park campground is located on Nagles Place, visit them online to reserve a campsite today! Click Here!
There's no place like 'ome', Ome sweet ome is a unique camping experience located on 13 Old Church Road, in Burlington. Enjoy sleeping in a Pod or tent. Trust me though these tents are not what comes to mind when you hear the word "tent", these are more for the glampers out there. Beautifully decorated inside and either one or two cozy queen-size beds to lay in. I know one of my issues for May 24th is how will the weather be? Sometimes it's sunny and sometimes it can snow, so it's definitely convenient that these tents come equipped with heaters to keep you warm! Perfect for a couples getaway, a friend outing, or even bring the whole family! Pets included! Book Today HERE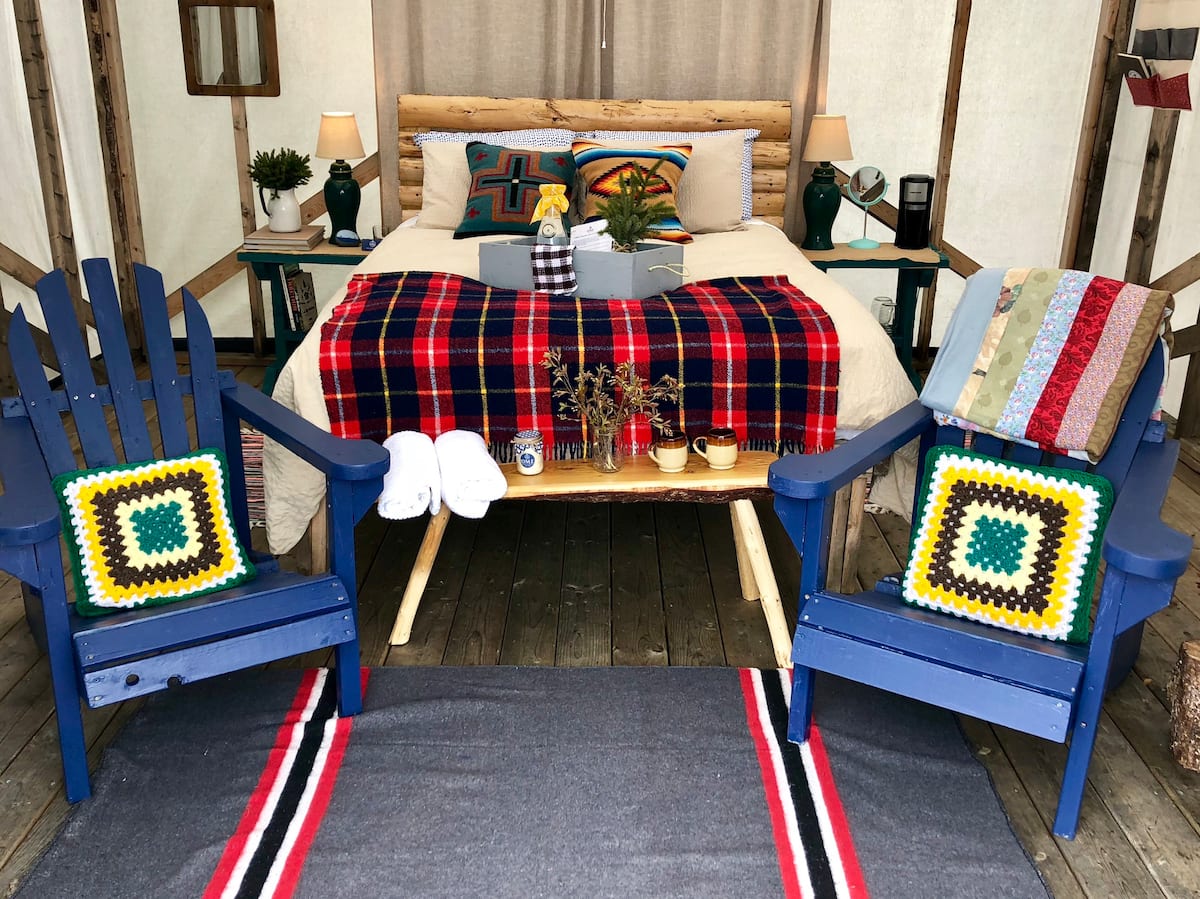 Parks Canada Accommodations Oasis & Otentik
Our next camping spot on our list is definitely something you would see in a magazine somewhere. These little camping pods look like the future of camping. Parks Canada offers the Oasis which is an accommodation that resembles a water droplet and has an interior area of 6x2. There is a sofa bed on the main level and a hammock loft above. Their Otentik tent is a mix of outdoor camping and homeyness, another perfect spot for people who are glampers! Each tent unit includes three beds and can accommodate up to six people! Bring the whole family or split the cost with a group of friends! Check out more info Here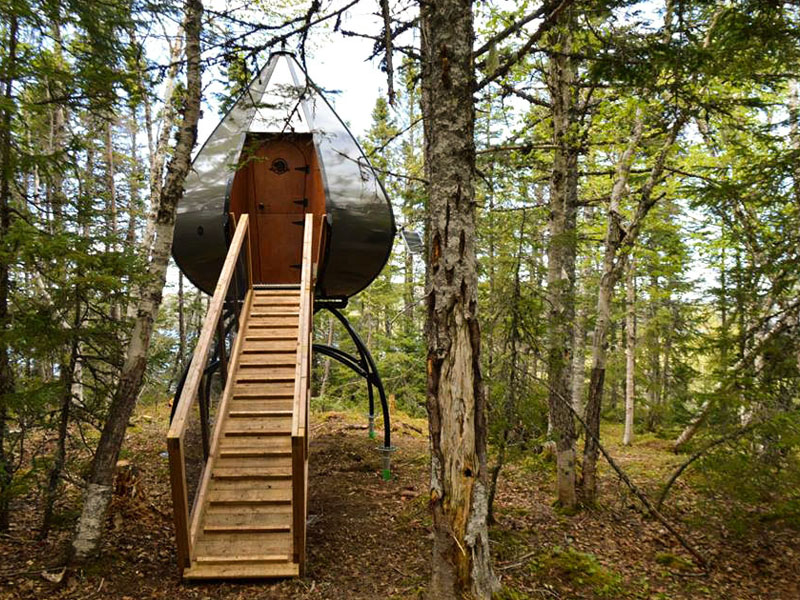 Only 51 mins away from St.johns, La Manche is the perfect middle ground for townies. Check out the 50-meter suspension bridge that crosses over a river that runs into the ocean, visit the abandoned village of La Manche, take a hike on part of the east coast trail, or watch for some birds. If this campground seems like somewhere you would go click Here to book your reservation.
Located on 303 Shambler's Cove Road, Badger's Quay, enjoy a camping trip where adventure meets luxury. With canvas tents insulated with wooden bases and equipped with a pillow top mattress, top quality linens, and electric high-efficiency heaters for those chillier nights. The adventure part includes kayak rentals, canoe rentals, guided tours, boil-up adventures, and berry picking adventures. Homesteadadventures is pet-friendly as well! Book your stay HERE.
White Pines Resort Campgrounds & Cabins
Just 30 mins away from St.Johns on salmonier line, this campground offers a full-service kitchen & lounge, an outdoor pool, store, and community center! Stay in one of their cabins or reserve a campground, with 118 spots there's a great selection. Book a cabin HERE Or a campsite HERE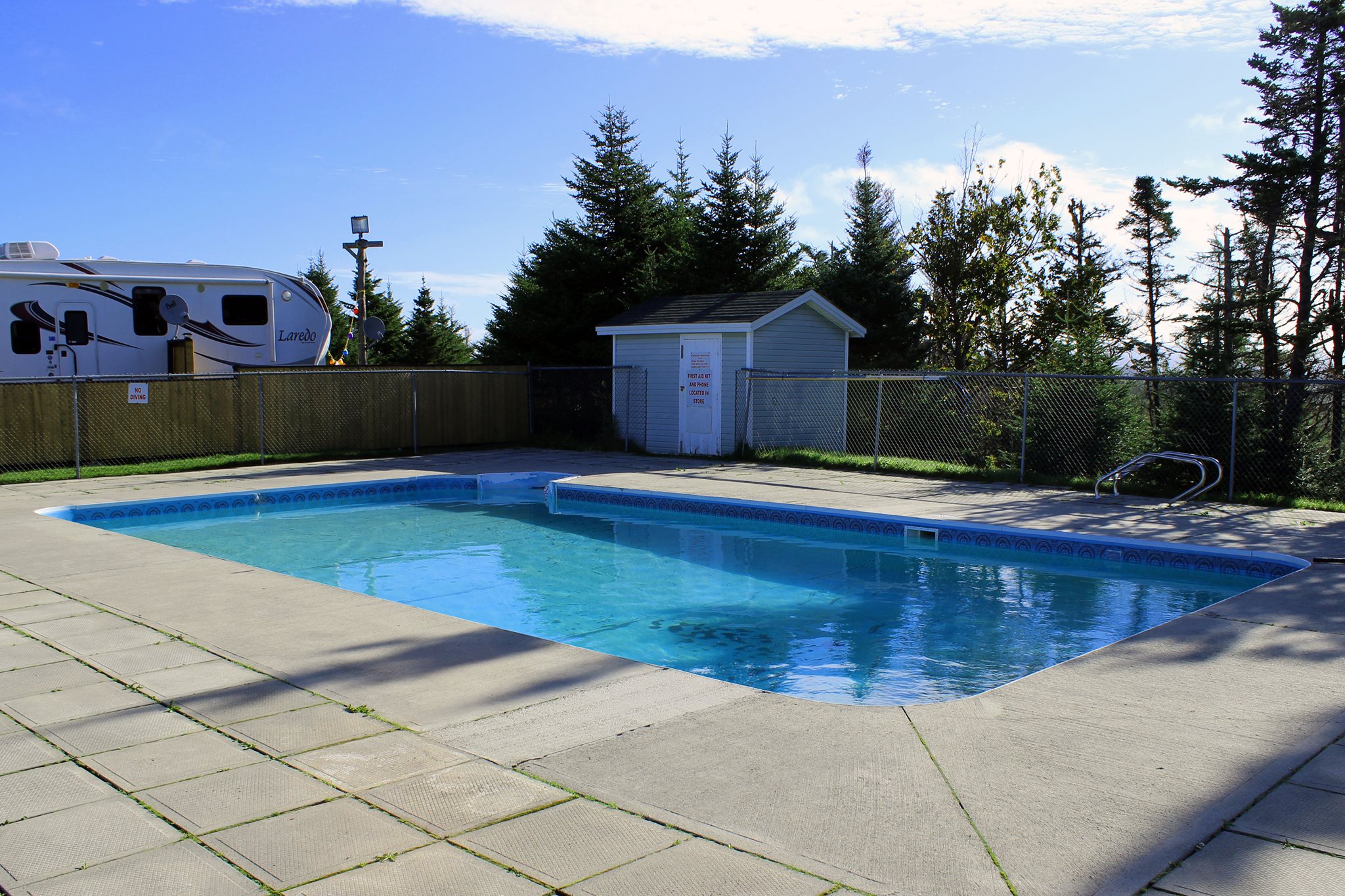 Located in Pouch Cove and only a 20 min drive from St.John's, Marine Park is one of my favorite swimming locations in the summer. Marine Park also offers RV Campsites and amenities include " Levi John's Country Convenience Store, air-conditioned laundry facilities, wheelchair-accessible washrooms, golf cart rentals, NLC Liquor Express, and an RV Service and Repair Shop on site.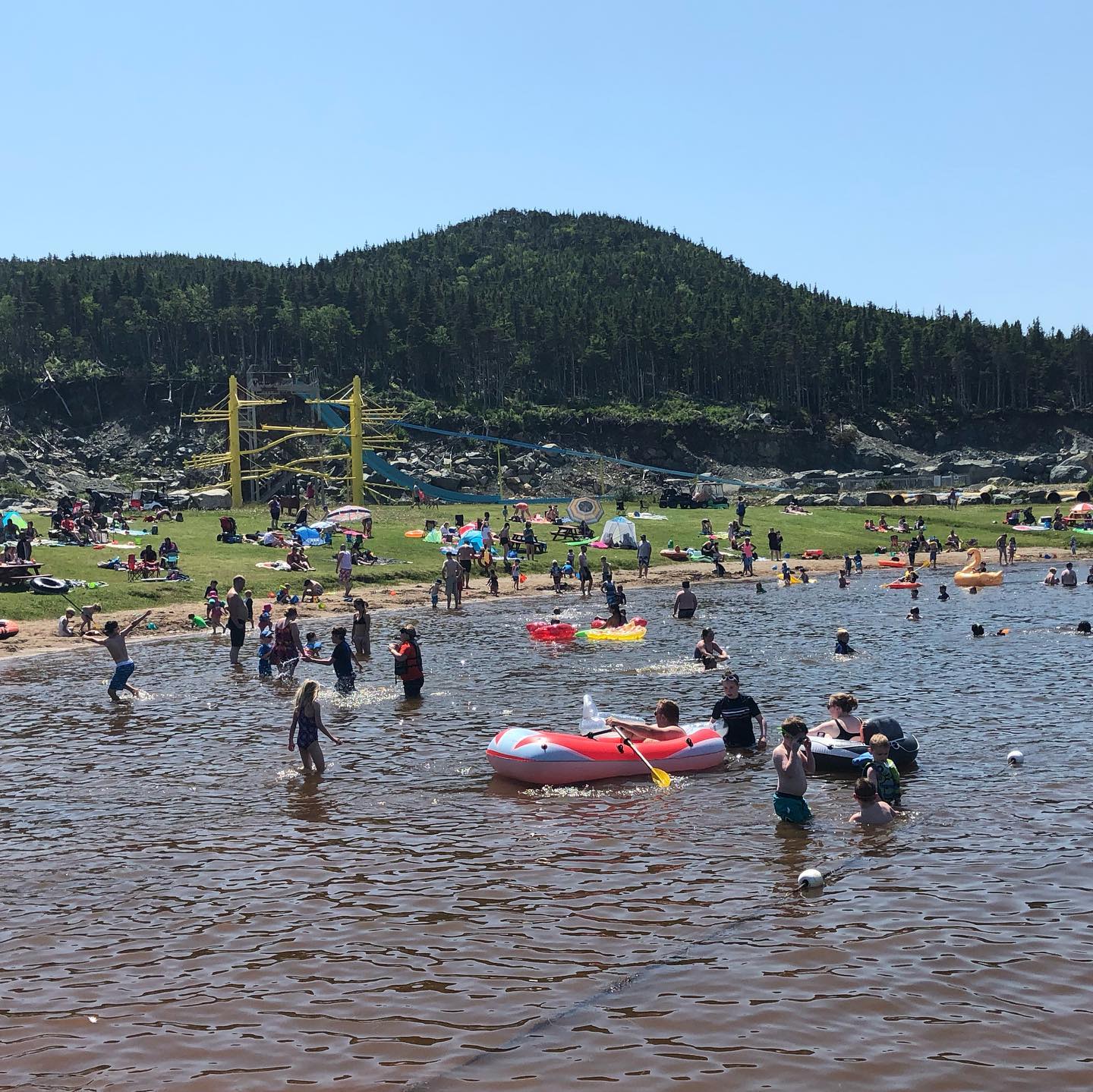 Some of the many activities at the park include renting pedal boats, playing on the 18-hole mini-golf course, going for hikes on the many hiking trails, swimming in the beautiful lake, or lounging on the sandy beach. You can book HERE.
With so many Camping options near and far, rustic or luxurious, there's no excuse to not go camping! Remember to stay safe this May 24th and enjoy the great outdoors!