Real Estate Market Update: Buyer vs Seller Markets - St. John's Area (Updated April 2021)
Posted by Winnie Lei on Wednesday, January 13, 2021 at 3:08 PM
By Winnie Lei / January 13, 2021
Comment
Are we in a buyer's or seller's market? Currently we are in a balanced market with 6-7 months' of inventory (as of March 2021).
Buyers' market refers to when there are more supply than demand, sellers' market refer to when there are more demand than supply, and a balanced market refer to when there are abouth 6 month's of supply, at which both buyers and sellers has equal negotiating powers. In the last year 10 years we have mostly been in a buyers' market, but ever since the pandemic the market has changed where we are more close to a balanced market. Please refer to below chart for history on months of supply for your reference.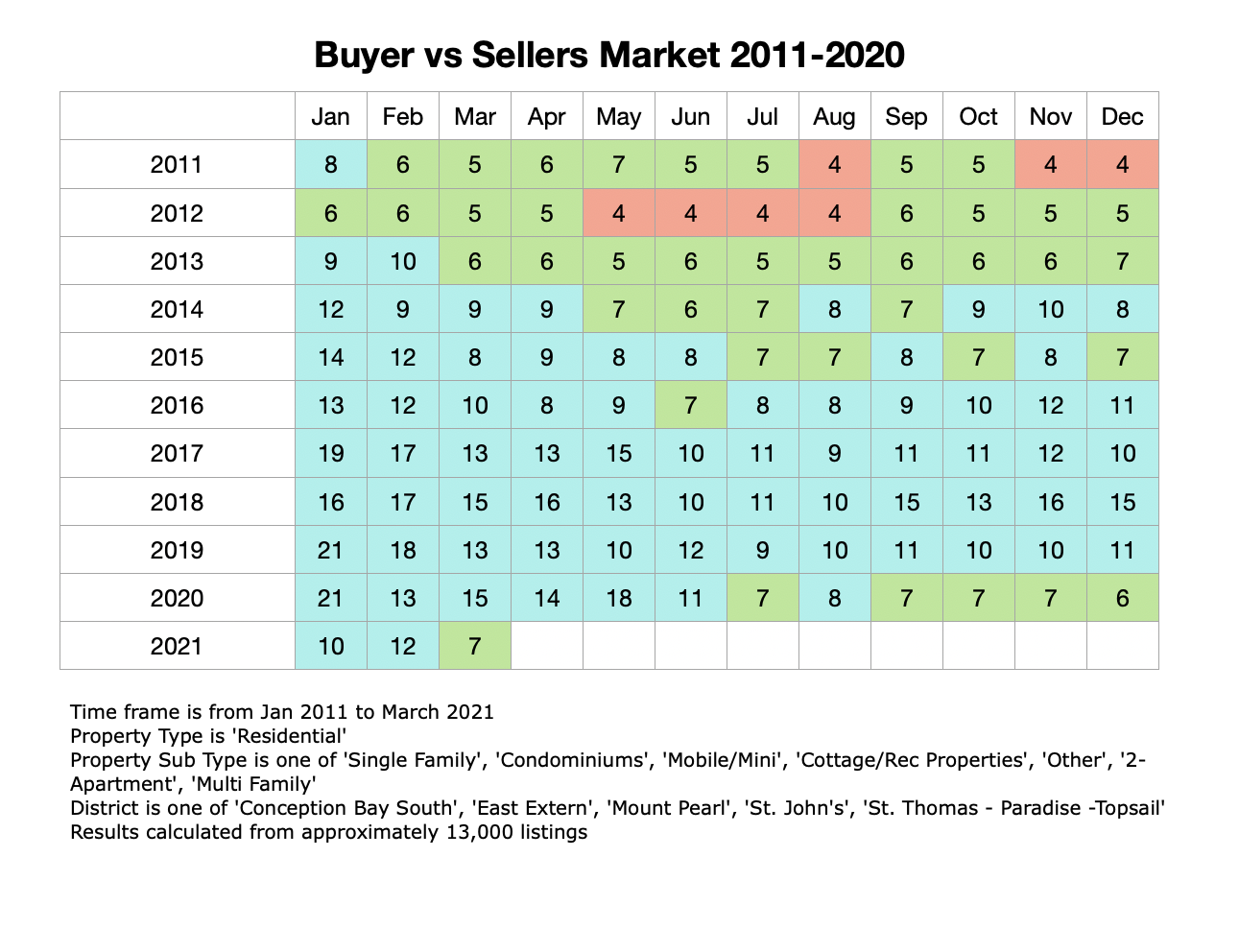 Our team is highly experienced in real estate negotiations in the local market. Let us help you maximize your postion in this market. Call 709.631.4663 or register on our website at www.stjohnslife.com.