The Best Desserts In St. John's, NL
Posted by Cavelle Jestican on Tuesday, February 9, 2021 at 1:02 PM
By Cavelle Jestican / February 9, 2021
Comment
I know this island has some of the sweetest people, but have you checked out some of the delicious sweets St. John's has to offer? With valentine's day quickly approaching it is the perfect time to try these places out with your significant other or treat yourself!
We have compiled a list of some of the best places to go for dessert in St. Johns Newfoundland.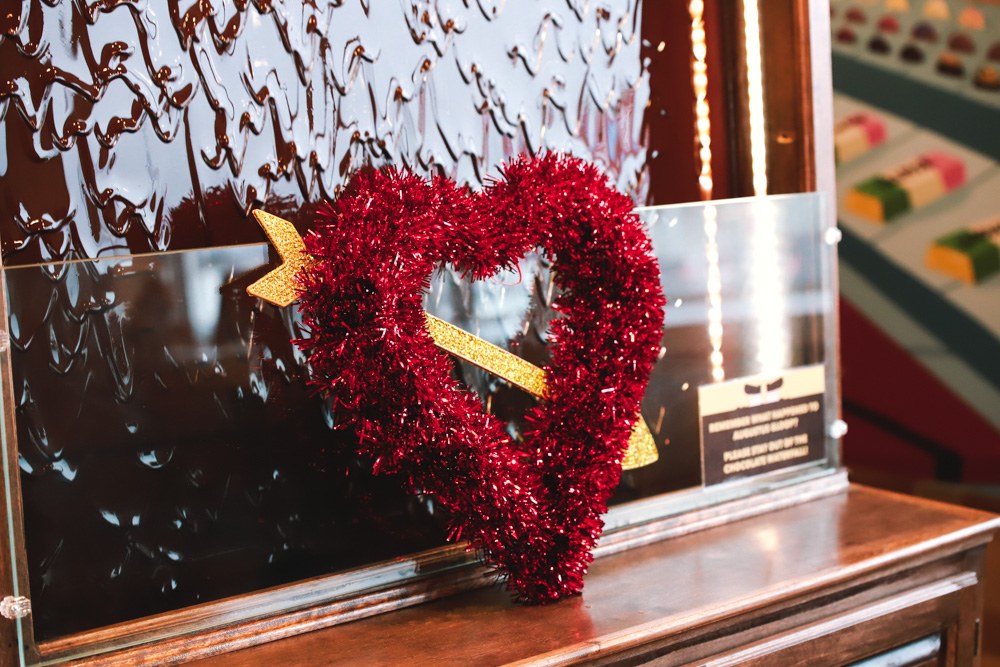 Sugar Mama's is a specialty cupcake shop that also whips up pastries, cookies, and cakes. If you're looking for something instagramable this is the spot.
These treats are so pretty you almost don't want to eat them. Sugar Mama's ingredients include imported Mexican vanilla, Dutch cocoa, Belgian chocolate, and pure sweet cream butter for incredible taste and quality. You can try for yourself at two locations, one located on Elizabeth Avenue and the other in Mount Pearl. Lots of seating available which will make you feel like you transported to a different era, with 70s style seating in colorful light blue and pink.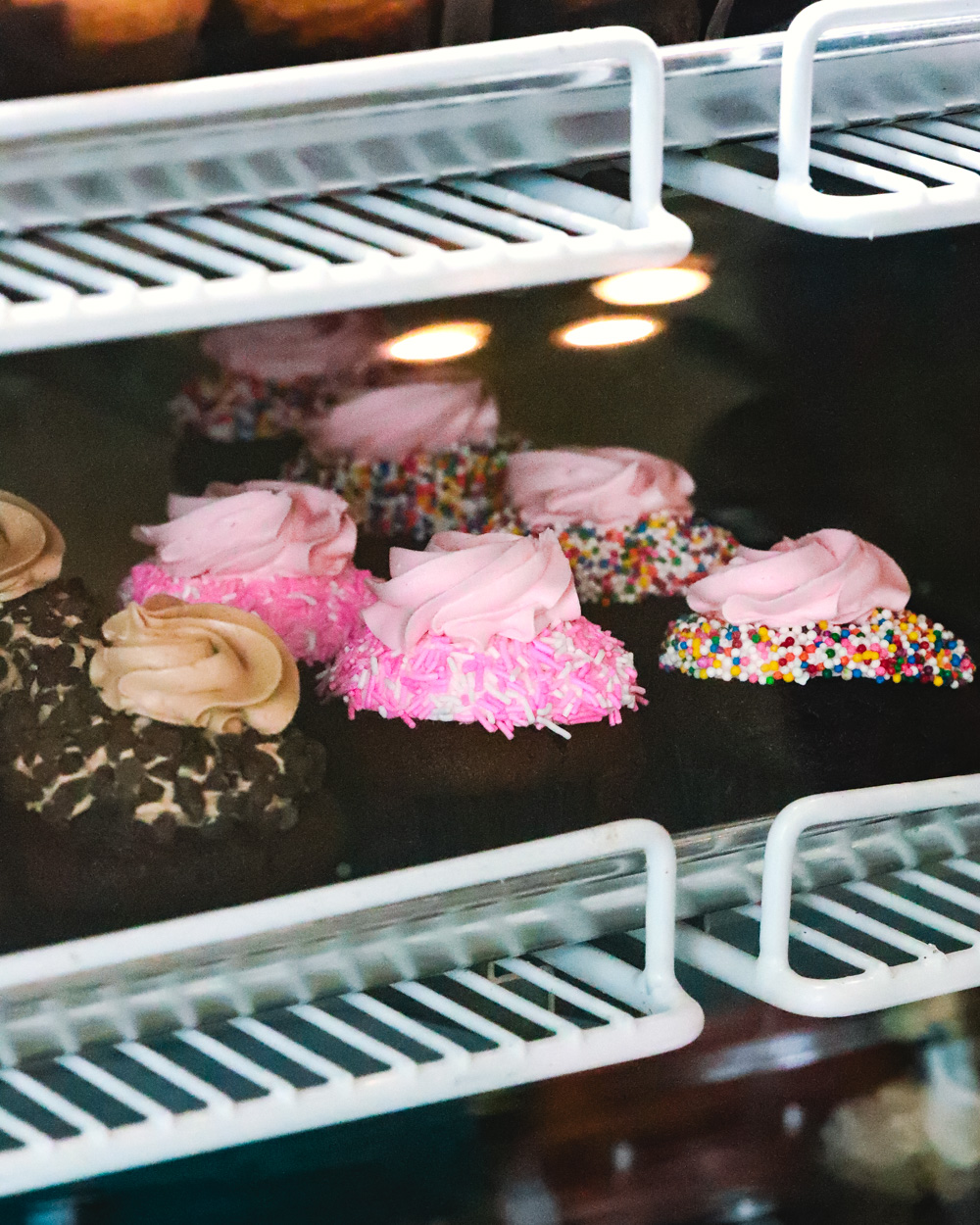 ✦ Newfoundland Chocolate Company
When you walk into the Newfoundland Chocolate Company and you see a moving wall of chocolate you know these guys mean serious business in the dessert industry. but not so serious when it comes to their hilarious wrapper designs referencing Newfoundland culture. Some of the bars reading " Knows yer not cute " and "me duckie". Not only will you or your loved one love the chocolate but you are going to love the humor that goes with it! They have seating available for a dine-in date at the Torbay Rd and Avalon Mall location.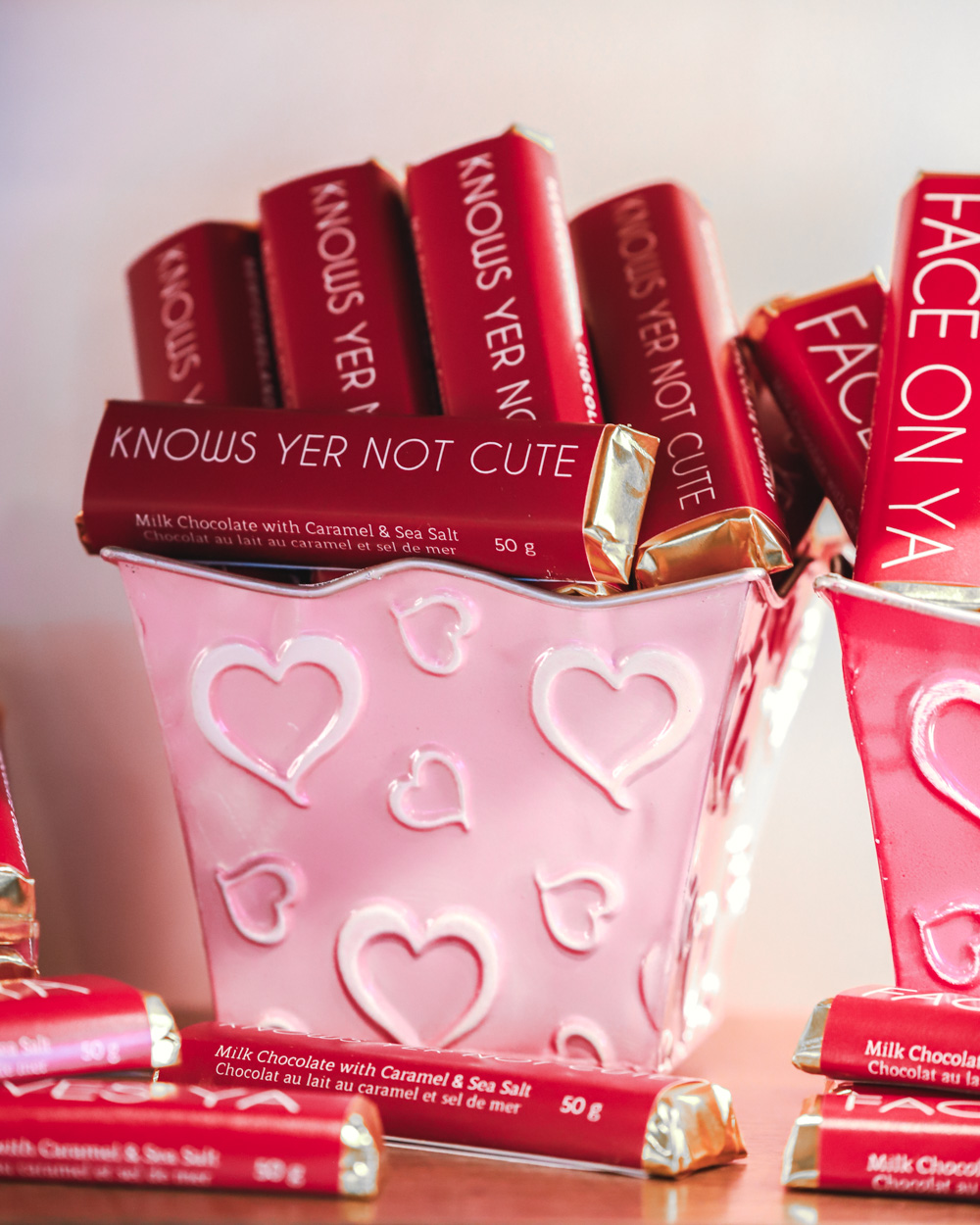 The Parlour has been receiving quite the hype lately and I can see why! The Parlour serves up housemade gelato and sorbetto with flavors ranging from passion banana, lemon peach ging, and a Newfie favorite, jam jams! Most reviews for the parlour stating, " you need to try the passion banana with a bubble cone". You can find The Parlour nestled on Military Road, next to Bannerman Park. Seating is available and it comes with a view.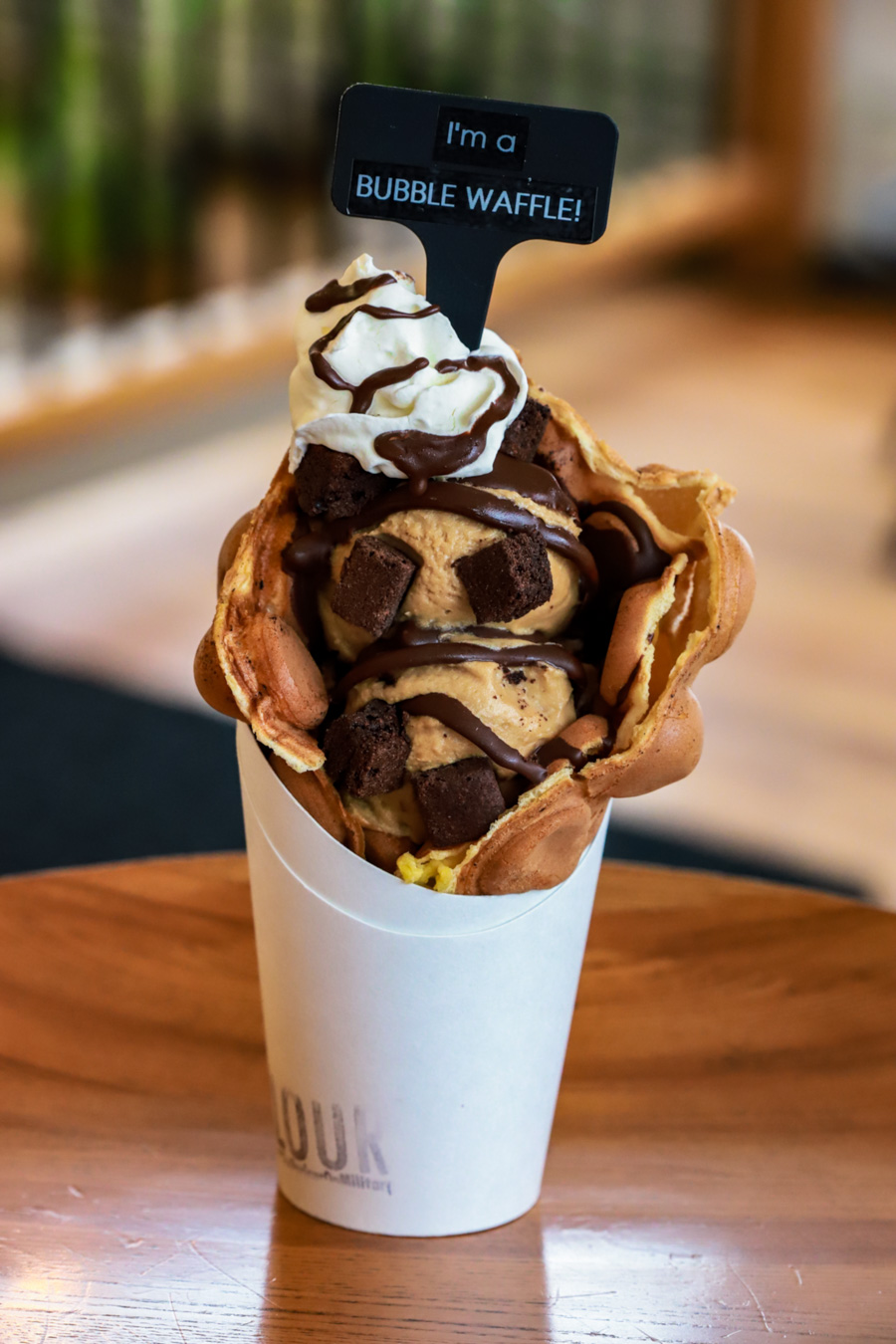 Manna European Bakery & Deli is no new kid on the block, commencing in 1983., they continue the tradition to create high-quality food. This past Christmas my elderly neighbor gifted me a Manna cheesecake, I'm kind of ashamed to admit this but I ate the entire thing myself. So, from personal research, I can assure you it is worth the trip over to Freshwater Road. Try their specialty treat Daskalidés described as "a high-end line of Belgian Chocolates consisting of Pralines, Truffles, and Spreads" as well before you head out!
If chocolate is not your thing check out Kuma Bento, a Japanese cuisine shop located in the Village Mall. Choose from bubble teas, fruit teas, and smoothies, with additives such as flavored pearls and jelly strips. Enjoy while you shop or take it to go for a stroll in Bowring park (about 6 mins away on Waterford bridge road).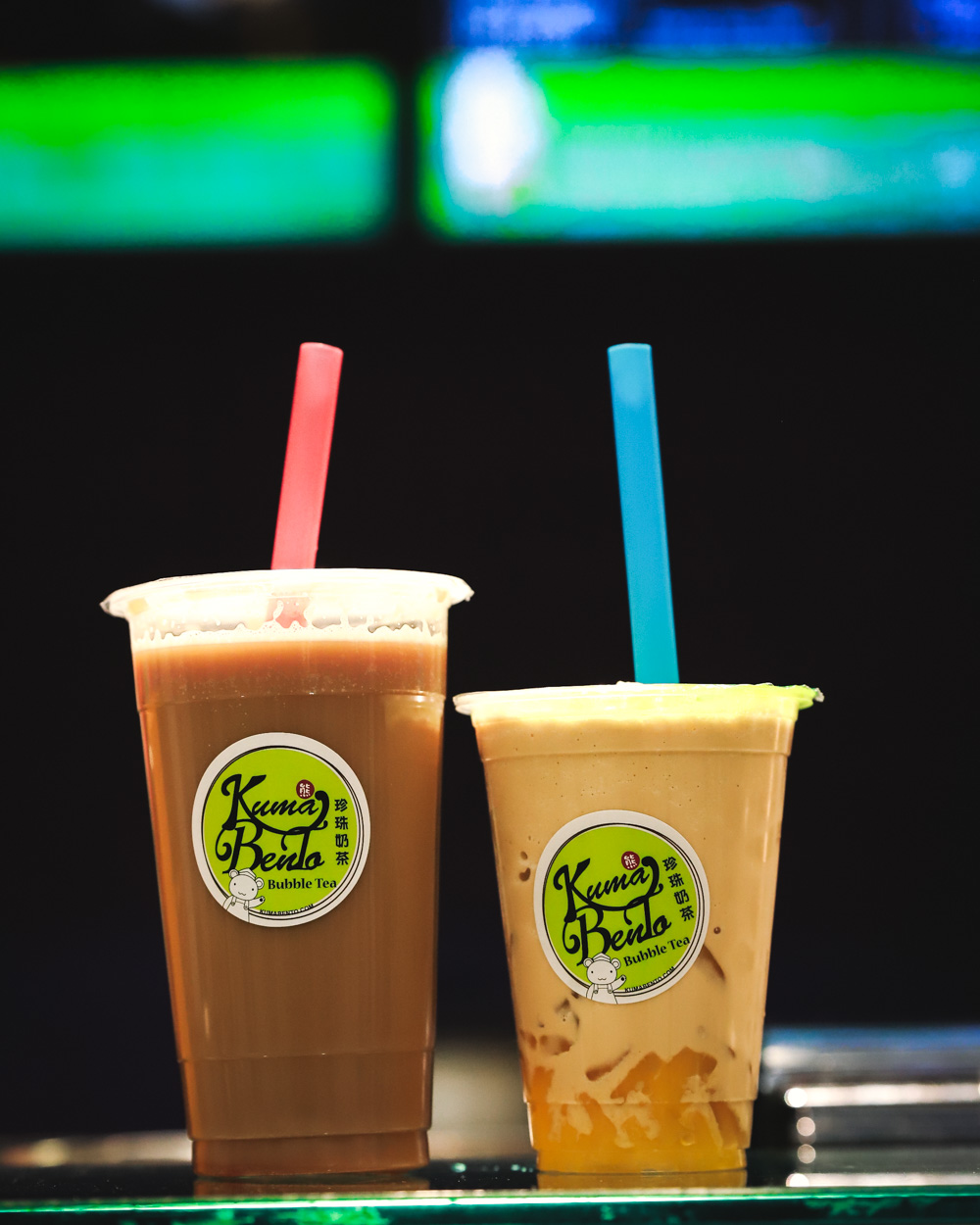 ✦Rocky Mountain Chocolate Factory
Rocky mountain is no newcomer to dessert, opening their first store in Whistler Village in 1988. Their wide selections of chocolate covered sweets sit pretty on their pristine shelves, waiting to be devoured.
Handmade with love and perfect to give someone you love. If you think sour keys dipped in chocolate sounds like something you would eat, check out everything else they have dipped in chocolate there!
Open late for those late-night cravings! Walk-ins are available!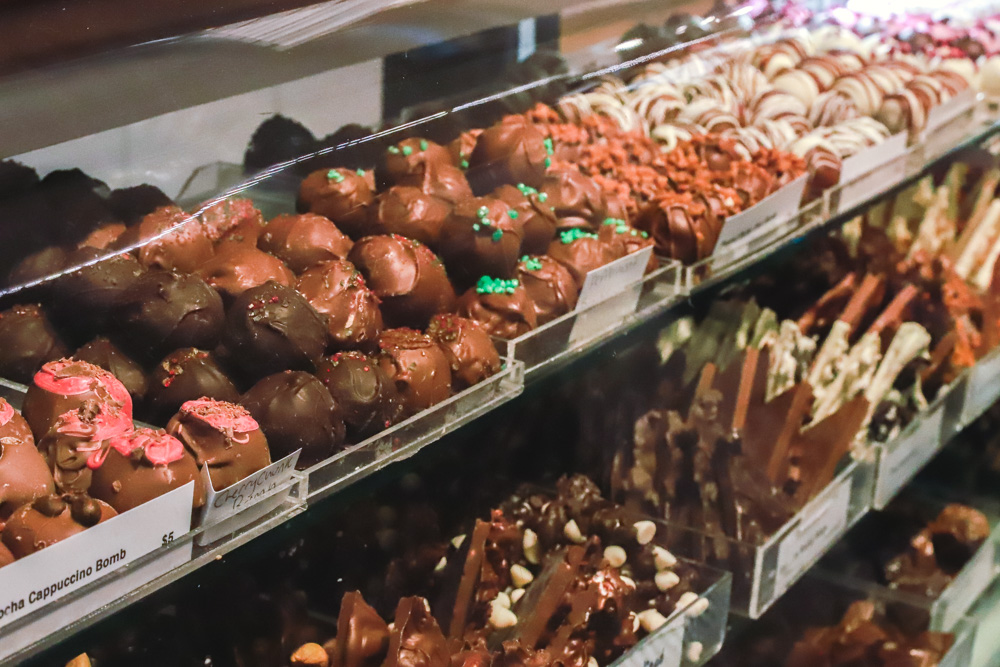 A hidden gem in the Thyme Building off Torbay rd. Crepaulie is doing a fresh new take on crepes. Enjoy a Strawberry, Banana, or mix. With marshmallows and hazelnut spread with cocoa or Cream cheese. Try them out for the perfect cozy date night in, or for yourself of course! You deserve it! Currently only available through skip the dishes while they test the waters. So, grab your blanket, stay in your cozy pj's, and enjoy a great dessert without even leaving the house.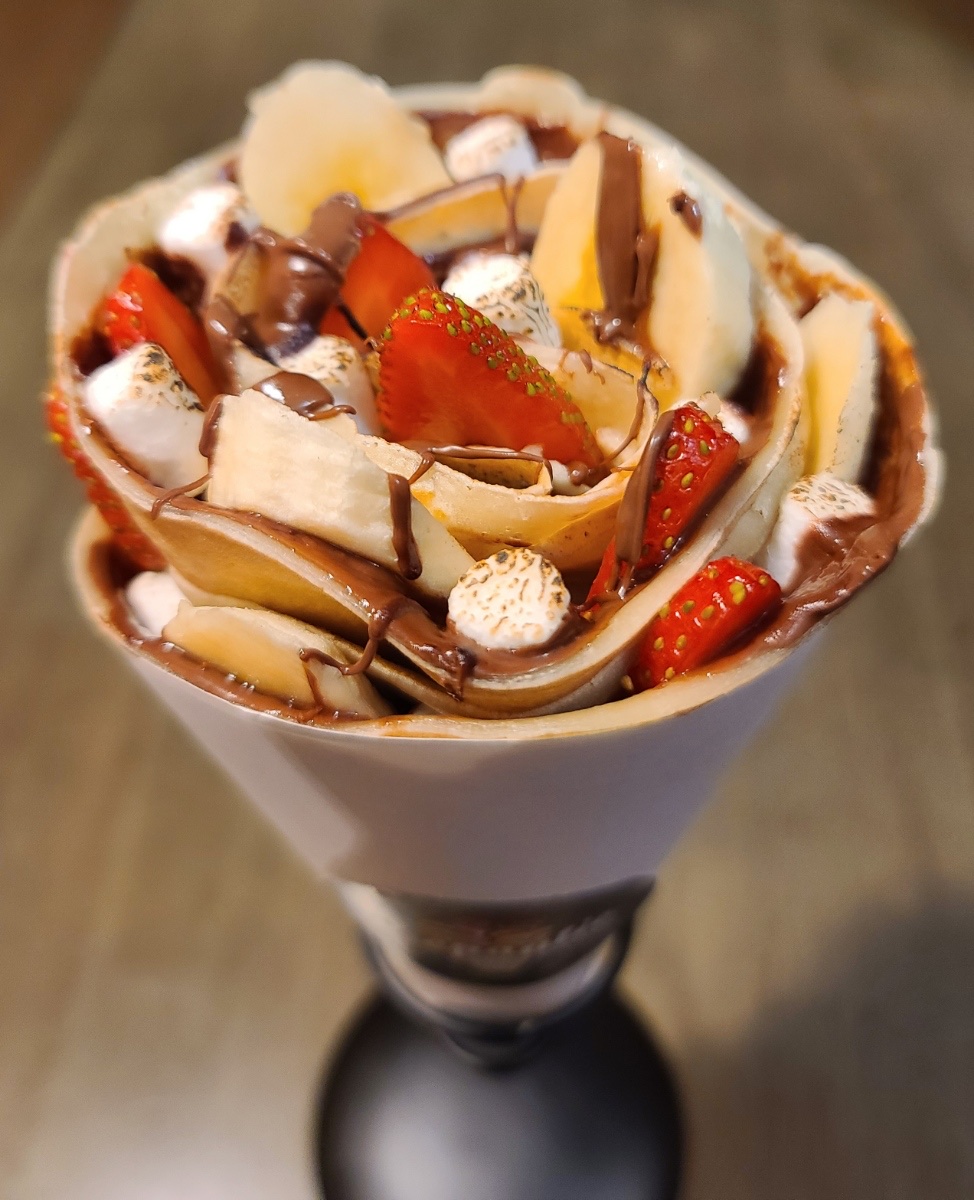 Although we could list many more places such as Moo Moo's Ice Cream, Rocket Bakery, BeaverTails, etc. we constructed this list with valentine's day 2021 in mind. With our current situation, some stores have shortened hours, closed for the season, or don't offer seating. Love a spot that we missed? Comment below your favorite place to go.